6 Way, Pre-wired Meter Panel with 250 Amp Isolator.
These panels come with pre-punched holes for all incoming and outgoing cabling and 8 pre-drilled mounting holes.
Frames are all steel construction and powder-coated.
Built to the Victorian Service & Installation Rules and conform to AS 3000.
6 Way Meter Panel (Pickup)
$630.00
6 Way Meter Panel (Delivered)
$690.00
Pay now by Direct Bank Transfer, or buy through an Electrical Wholesaler (allow +7% to our price).
Phone (03) 9555 9699, or for enquires Email us.
Need a price for a Project
We can price your projects from your Electrical Single Line Diagrams - Just email them to us!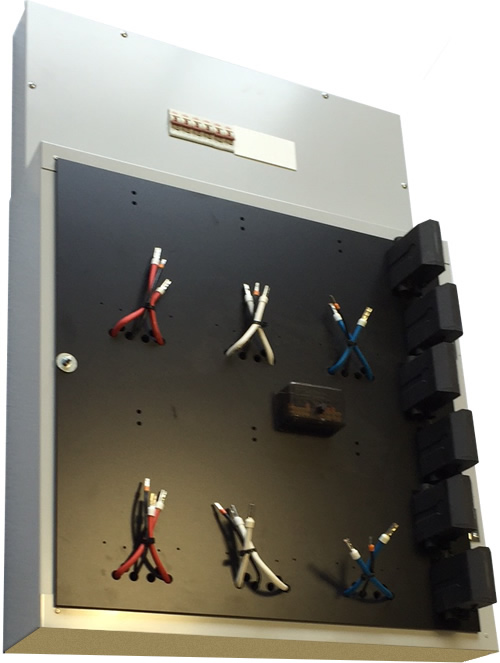 *Product specification details may change without notice.